It is well known that a generic drug contains the same active ingredient and has the same effect as the original product. The main difference between original and generic drugs is the "name" and the "price". These are the only facts that differentiate generic drugs from original ones on the market. The original or brand pill has a unique brand logo, color and shape. Besides color and shape, the brand name pill is absolutely identical to its generic form.

The generic market in UK began to develop in the early 2000s.
According to a PricewaterhouseCoopers study, India will be one of the top 10 markets for sales of generic drugs in 2020 and foreign companies can not ignore the enormous potential of the Indian pharmaceutical market.

The best-known pharmaceutical manufacturers that produce high quality generic medicines are:

• Aurochem Laboratories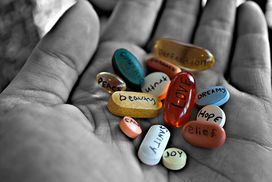 • Unicure Remedies
• The Chemical, Industrial & Pharmaceutical Laboratories (Cipla)
• Ajanta Pharma
• Intas Pharmaceuticals
• Ind-Swift Laboratories
• Olcare Laboratories
• Glenmark Pharmaceuticals
• Micro Labs
• Ranbaxy Laboratories
• Unichem Laboratories
• Vipro Lifescience

Like all other products, drugs are protected by patents whose term has been set to twenty years. In 2004, India changed its patent standards. The Indian patent system is designed to encourage businesses to invest in manufacturing low cost products like generic drugs, widely available on the international market at low prices.


Generic drugs are approved by the FDA in the same way as brand name drugs. The FDA or Food and Drug Administration regulate the market and protect the public by inspecting drug manufacturers, and reporting products that do not meet standards.